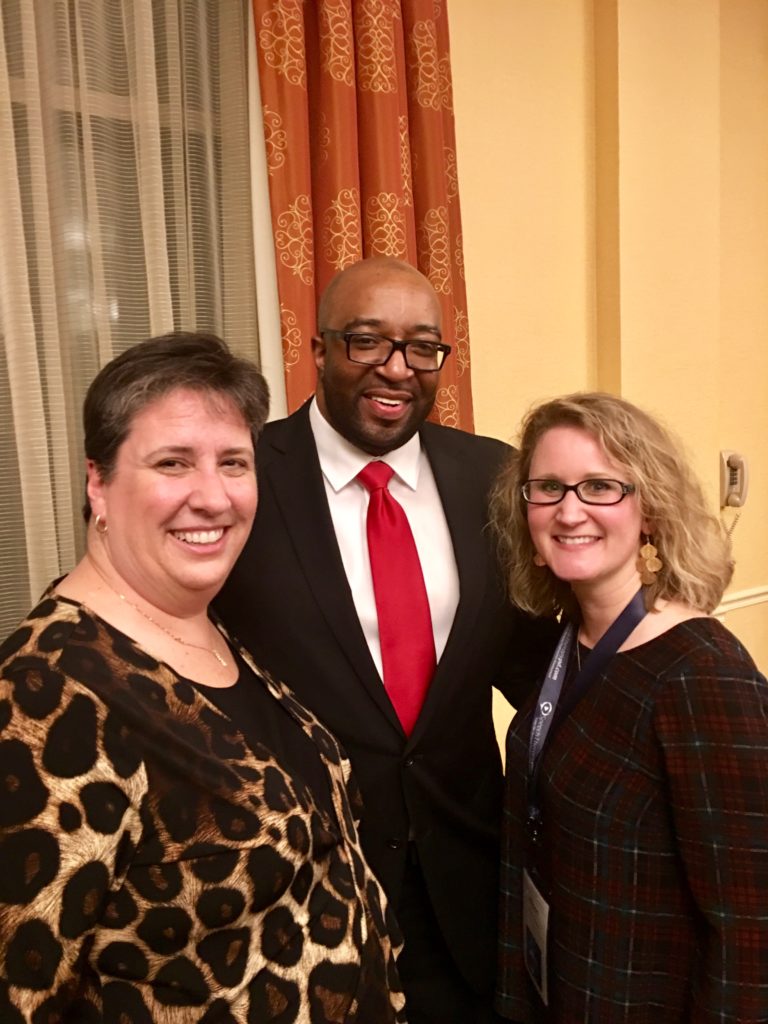 The South Carolina Speech and Hearing Association (SCSHA) held its annual convention in
Myrtle Beach from February 15-17th, 2018. Each year at this convention, the SCSHA
Ambassador Award is given to honor a person with a communication disorder who has
demonstrated outstanding perseverance while also continuing to advocate for speech-language
services. This year members of the USC Aphasia Lab nominated Mr. Frederic Lyles, clinical
research participant and longtime supporter of the lab for this award. His aphasia recovery
journey depicts a story of resilience familiar to many who have been touched by aphasia. Lab
members were thrilled when Frederic was chosen to be the 2018 SC Speech-Language-Hearing
Association Ambassador
Frederic was celebrated at the SCSHA Awards Banquet and, when
asked how he felt to win the award, he replied, ͞It is truly a blessing!!! Words can't explain how
excited I am to have this honor.͟ The Aphasia Lab is very proud and overjoyed that Frederic was
recognized with this honor as his positive attitude and determination have touched us all in
more ways than one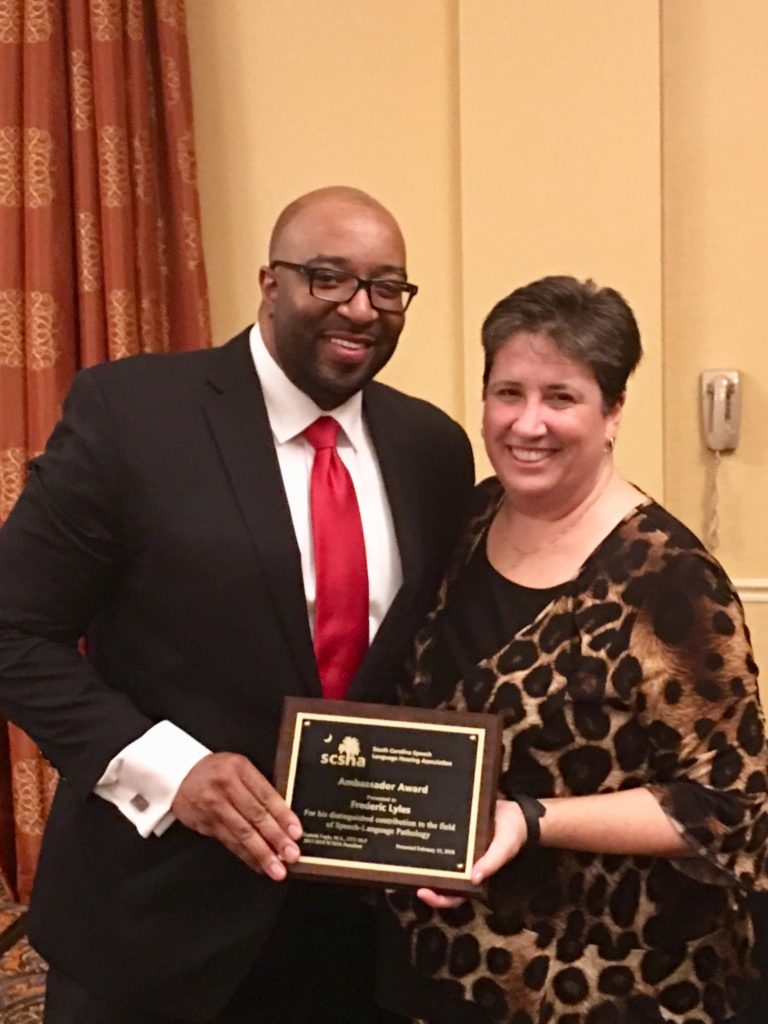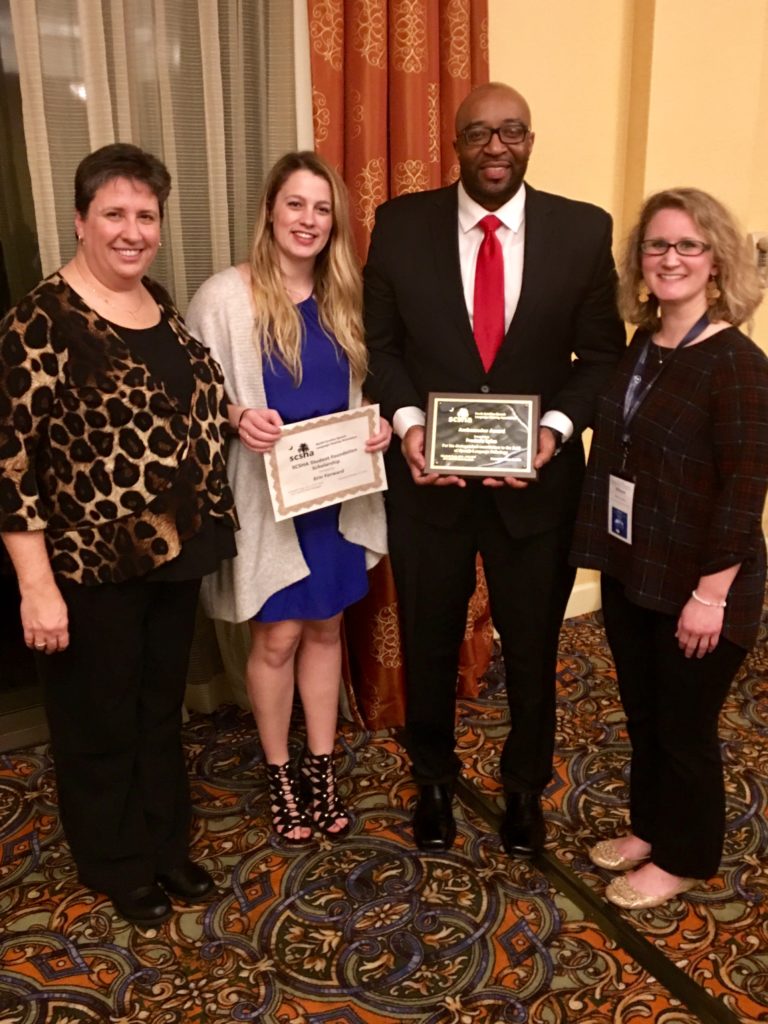 In his role as the SCSHA Ambassador, Frederic will represent those with communication
difficulties in many venues this year. He will be joining us on April 19th for our Aphasia
Community Event and in May, to celebrate May is Better Speech and Hearing Month, Frederic
will be recognized at the State House and will get to meet the governor. Keep following our
web page and Facebook page to find out where Frederic will be next!